Nota: The compiler is grateful to Phantom Coaches ™ for allowing him to borrow images from original factory literature displayed on their Web site and issued by the four main manufacturers of commercial vehicles on Cadillac chassis, that is Eureka, Hess& Eisenhardt, Miller- Meteor and Superior, all located in Ohio.

1960


This is the standard Cadillac Series 67 (ex-Series 75) Sedan and Limousine

Eureka Coach Corporation (USA) As every year, they built a number of special vehicles for the hospital and funeral trades. Here are a few of them:


This survivor was photographed at a CLC Grand National, circa 2005-06


My friend Sarah, from Cleveland, OH, identified this survivor car as a Eureka limousine
combination coach owned by Nick, a member of the Professional Car Society (PCS) from Chicago, IL.





These photos from the Eureka product catalog for 1960, courtesy Jean-Michel Roux


I believe this sad-looking survivor was built by Eureka
[ Photo: Internet ]


I believe this is another Eureka-bodied commercial car
[ Photo: Internet, 2014 ]

Hess & Eisenhardt (USA) Various commercial cars such as ambulances, hearses, flower cars in the S&S series. Some typical body styles are shown below:

S&S Victoria


Front fender nameplate


The regal and timeless Victoria hearse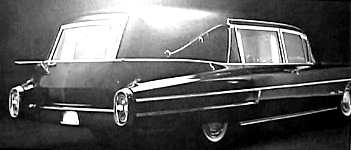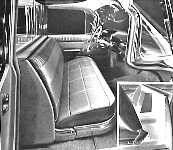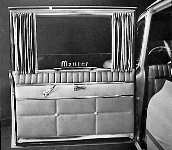 (Left) Horizontal "character line" (crease) across the rear door; this was a distinctive mark of all the 1960 S&S models;
(center) forward-tilting front seat on all models; (right) full width , 90º opening side door with S&S designed nameplate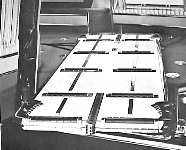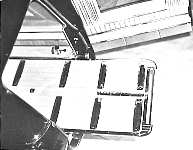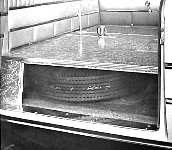 (Left) 3-way manual/electric casket table; (center) exclusive S&S rear-servicing
extension casket table; (right) spare tire compartment (all models)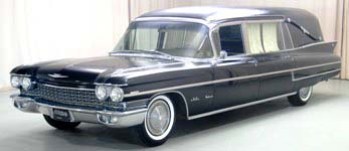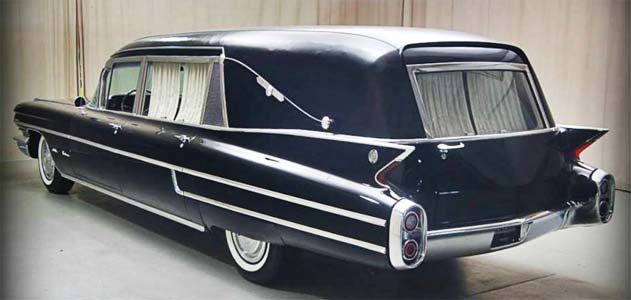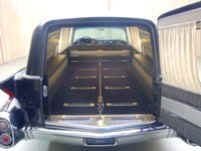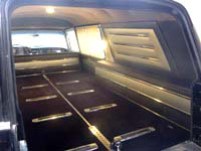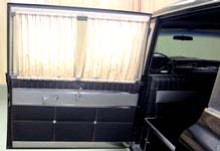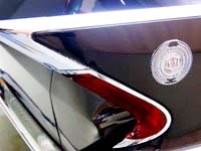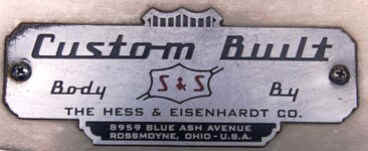 This beautiful survivor came up for sale on the inventory of Hyman, Ltd. in April, 2009
[ Photos: © 2008 and courtesy Hyman, Ltd ]

S&S Parkway


The versatile Parkway ambulance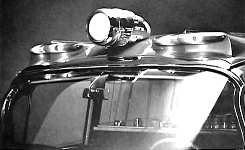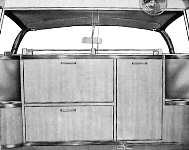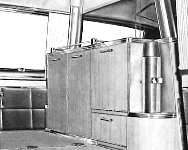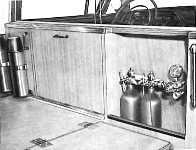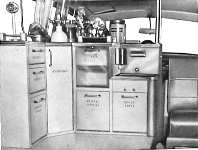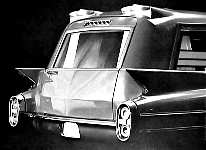 S&S Park Row




The majestic Superline Park Row combination hearse and ambulance


A survivor, brought to my attention in 2003


(Left): dark image masks large, rear quarter window
(Right): Step-in height at both side and rear doors is 12¾ inches


(Left): Duo-floor combination (roller casket table - here - or flush ambulance deck)
(Right): in the ambulance configuration, with full-length floor


Manufacturer's dimensional drawings

.

Köng, Walter, Basel (Switzerland) ambulance conversion on stretched chassis; non-Cadillac from the cowl back. Köng built similar ambulance bodies on stretched Cadillac chassis in 1959 and 1963 [see above and below].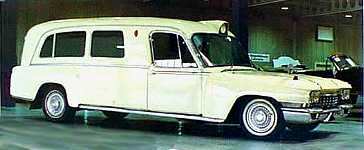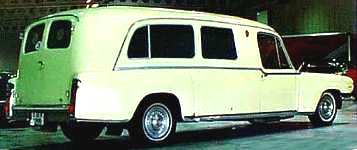 Photos: © 1989, Yann Saunders [Kruse auction, Luxembourg]
Miller Meteor (USA) Various commercial cars such as ambulances, hearses, flower cars. Some typical body styles are shown below:


Combination hearse-ambulance
[ Cropped photo (left): © and courtesy Professional Car Society; photo (right): Internet ]


I do not recognize this particular funeral car style; it is possibly a
"Landau Traditional coach" with the M&M badge on the rear fender


Futura Landau hearse
[ This photo: Book, Cadillac by Stephen Salmieri (cropped image) ]


Above two rows: this sad-looking hearse was offered for sale on eBay in 2004


Right: view of interior of rear-loading coach


The MM Volunteer ambulance, with 48" of headroom


The MM Sentinel ambulance, with 42" of headroom


Landau Traditional coach in formal black


Landau Traditional coach in less formal aquamarine


Interior detail and front seat of Miller-Meteor funeral coach





Miller-Meteor patented electric Tri-Matic table



Miller Meteor flower car; cars like this one were usually at the head of any distinguished funeral cortege

Superior (USA) I'm not sure about the numbers built but these splendid Royale and Crown Royale funeral limousines by Superior are rare enough, in my opinion, to warrant being shown in these pages


Superior Royale limousine combination coach


Royale Landaulet, end-loading hearse


Royale Landaulet (above 2 rows) ranged in price from $10,367 to $11,847; Crown Royale Landaulet,
de-luxe model DL-604 (right) was more ostentatious; its price ranged from $10,781 to $12,427

Superior Royale ambulance


This customized survivor was owned previously by
a member of the Grim Rides club [thanks for the info, Sarah]


[Unknown, USA???] Series 75 formal Limousine with padded top over rear portion of roof (story in V8, #4, pp.40-43)





[Unknown, USA???] What could be worse than adding a continental kit to a sixties Cadillac model? Have a look at the car below, and you have the answer!


Photo: Internet, 6/2000
[Unknown, USA???] Another (?) Series 75 Formal Limousine with padded top over rear portion of roof and rear quarters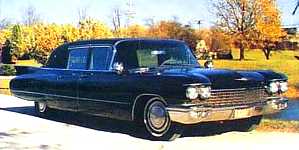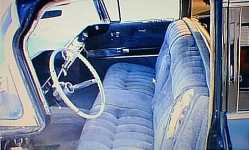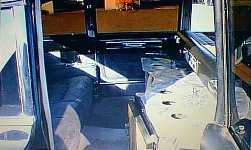 [Unknown, USA???] Custom flower car on Cadillac chassis. My friend Sarah from Cleveland, OH, tells me this car was converted from a Cadillac coupe (not a commercial chassis); she says it has been offered on eBay a couple of times in the past few years (2000-2004).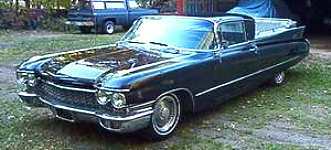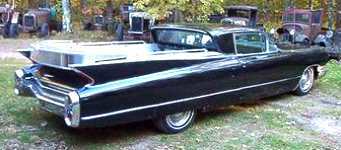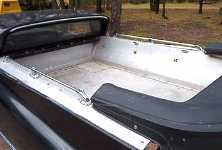 [Unknown, USA???] Custom flower car

[Unknown, USA???] Custom funeral coach with Eldorado "sweep" side trim

1961

Eureka (USA) Various commercial vehicles on the stretched Cadillac chassis, including ambulances, hearses and flower cars similar to those below. The 1961 commercial cars had to be equipped with modified tail-light housings to accommodate a full width rear door; the latter make interesting collectors items on account of their obvious rarity.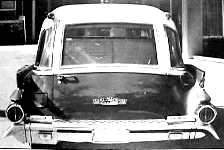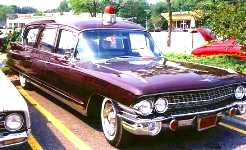 No comment...


Another survivor

Miller Meteor (USA) Various commercial cars such as ambulances, hearses, flower cars. A typical body style is shown below:


The Flower Car


Volunteer ambulance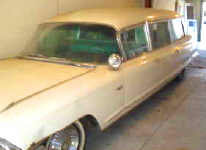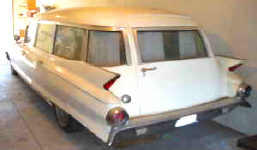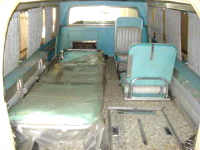 Hearse Ambulance combination
[ Photos courtesy Bob Vega ]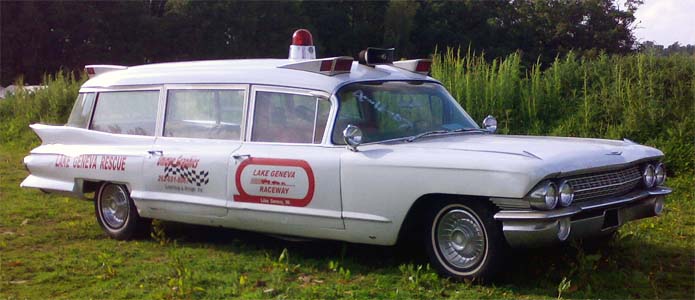 Photo: Internet, 2012
S&S [Hess & Eisenhardt] (USA) Various commercial vehicles on the stretched Cadillac chassis, including ambulances, hearses and flower cars similar to the one below. The 1961 commercial cars had to be equipped with modified tail-light housings to accommodate a full width rear door; the latter make interesting collectors items on account of their obvious rarity [see photo under "Eureka", above]


The Park Row combination limousine


Above two rows: restored S&S Victoria hearse photographed at the CLC Grand National in 2002; my friend Sarah from Cleveland, OH, tells me this one is owned by Stanley, a member (like her) of the Professional Car Society (PCS)


S&S Victoria hearse [the gas cap carries the "S&S" logo]

Superior (USA) Various commercial vehicles on the stretched Cadillac chassis, including ambulances, hearses and flower cars similar to the one below. The 1961 commercial cars had to be equipped with modified tail-light housings to accommodate a full width rear door; the latter make interesting collectors items on account of their obvious rarity.


Superior began expanding its manufacturing facilities in Lima,
OH, in 1959; this is part of the expanded plant as it was in 1961


Vintage Car Photo '61 Cadillac Royal 48" Beau Monde Ambulance
Superior Coach Corp Sales Presentation Artist Concept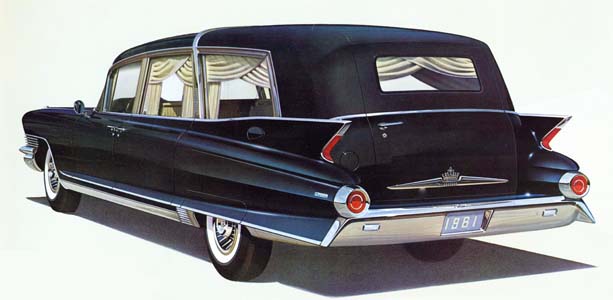 [Left] Superior Crown Sovereign rear-service and [right] side-service Brougham
[note the unique tail light housings on most 1961 commercial cars to allow full rear door usage; these are NOT interchangeable with any regular Cadillac model of the same year ]

(Left) Crown Royale combination interior layout; (right) Crown Royale side-servicing landaulet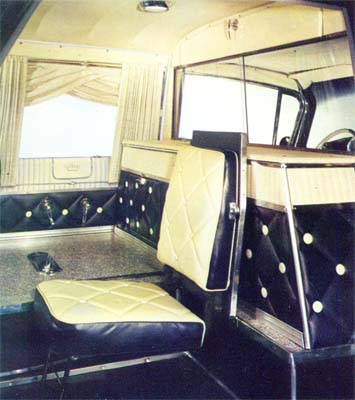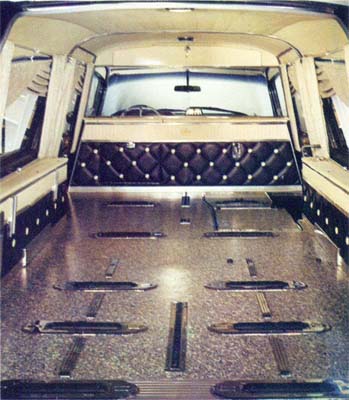 Superior combination interior
[Left] ambulance layout and [right] hearse layout
(auxiliary seat covering is authentic leather)




Sovereign rear service limousine


Royale combination limousine [with optional air-conditioning]

Crown Sovereign side-service Brougham


[Unknown, USA] Looking at the general lines, I would say this "sad" flower car was built on the Cadillac commercial chassis by Superior or Miller Meteor; in doubt, I shall call it "unknown".

[Unknown, USA] Looking at the tail-lights one can tell that this is a conversion from a commercial vehicle (ambulance or funeral vehicle). However, I don't believe it was a flower car conversion by any of the major coach-builders of these types of vehicle; the roof over the driving position appears like a custom job. It has the rare, custom tail-lights of the professional cars of 1961.

[Unknown, USA] From Bogota in Colombia comes this custom 4-door Cadillac flower car. Note the wheel discs from a 1956 model.


[ Cropped photo: Internet, 2014 ]

[Unknown, USA] Designer's proposal for a "bubble-top" parade car. This proposal resembles closely the 1959 "bubble-top" parade car built for the Royal Visit to Canada of HM Queen Elizabeth II, in June 1959.


The 1959 "bubble-top" built for Queen Elizabeth II's Canadian tour

Visser (Netherlands) Various custom professional cars


[ Photos: © 2010 and courtesy, Matt Howes Photos
www.matthowes.com