1940 La Salle Series 40-50 and 40-52 (L-Head 90° V-8)

Bore : 3 3/8"

Stroke : 4 ½"

Displacement : 322 cu.in.

Compression ratio : 6.25:1

Brake HP : 130 BHP @ 3400 rpm [larger Carter 2-bbl carburettor]

Wheel bases : 123" and 159" (commercial chassis)

Total units built : 10,380 (Series 50), 13,750 (Series 52)

Grand total: 24,130 (Ackerson total: 24,133)

Price range : $1240-$1895

Introduced : [???]


Front clip, La Salle 1940
Photos, Center and right, © 2002, J. Scott Harris

Body styles


Series 50 - All Fisher bodies on new GM "C" body, 120" wheel base
[listed in ascending order of rarity]

The Sedan for 5 passengers


Style 5019, five-passenger, 4-door Sedan, 3790lbs, $1,260 [6558 built]
[illustrated are three survivors]

[image - similar to style #5019, above]
Style 5019-A, five-passenger, 4-door Sedan, with sun roof, $1,345 [140 built]

The Coupe for 2 passengers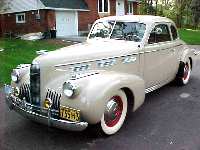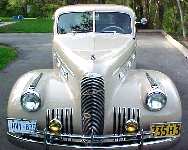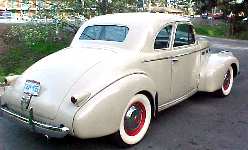 2-4 passenger, 2-door 5027 Coupe, $1,180 [1,525]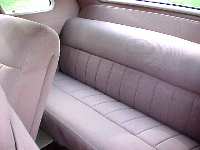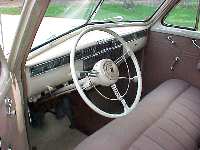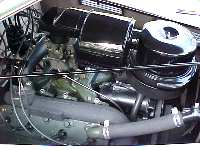 Above 2 rows: a beautiful survivor in the USA
Below: another survivor; this one in France
Its story is told in "V8 Magazine", #8, pp.16-19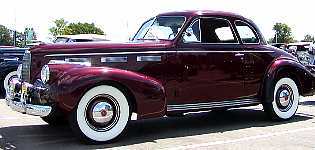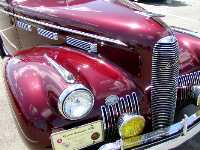 This beautiful survivor was snapped at the CLC Grand National, Detroit, 2002
[ Photos: © 2002, J. Scott Harris ]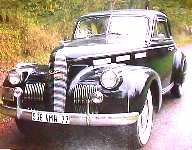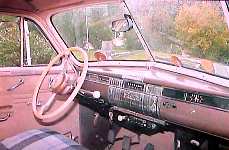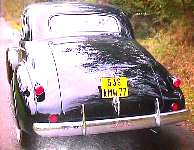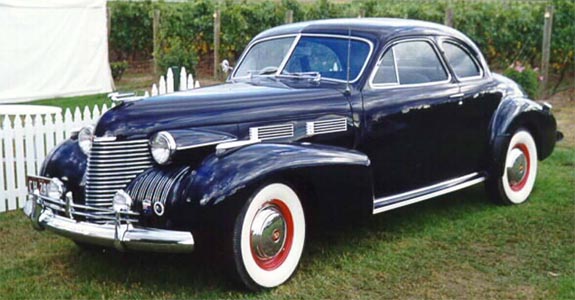 The Convertible Coupe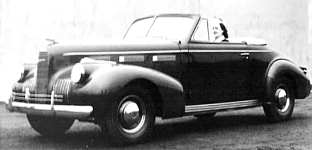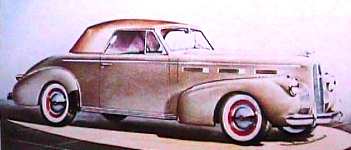 Style 5067, 2-4 pass., 2-door Conv. Coupe, 3805lbs, $1,395 [ 598 built]
The 2-Door Sedan for 5 Passengers


Style 5011, five-passenger, 2-door Sedan, $1,220 [366 built]

[image - similar to style #5011, above]
Style 5011-A, five-passenger, 2-door Sedan, with sun roof, $1,305 [9 built]

The Convertible Sedan


Style 5029, five-passenger, 4-door Conv. Sedan, 4000lbs, $1,730 [125 built]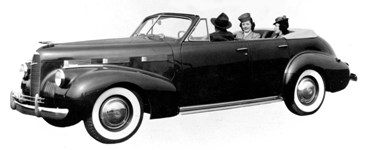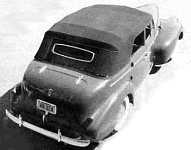 Factory publicity shot (left)
[ Photo: © and courtesy Z. Taylor Vinson collection ]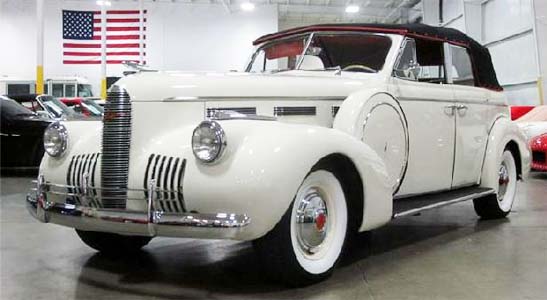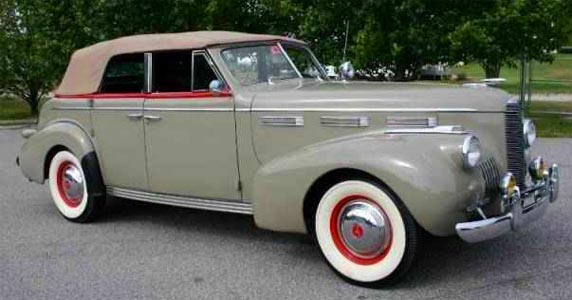 Two great looking survivors, one with, one without sidemounts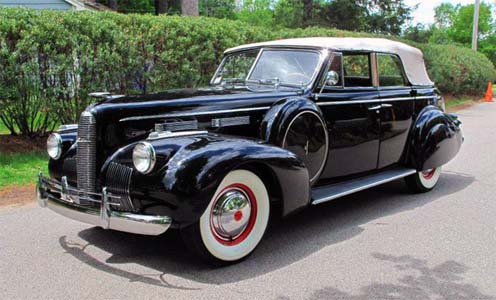 Bare chassis [2 built], $935 each

Commercial chassis [1030 built], $990 each

Exported chassis [24]

Total Series 50 [10377 built]




Series 52 - All Fisher bodies on new GM "C" body, 120" wheel base
[listed in ascending order of rarity]

The Sedan for 5 passengers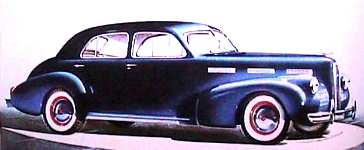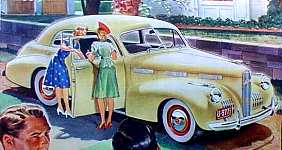 5-passenger, 4-door style #5219 Sedan, 3900lbs, $1,380 [10181 built]
[id. but made for export, shipped CKD - 132 built]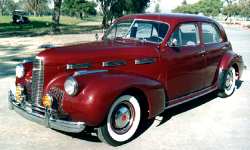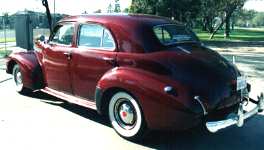 5-passenger, 4-door style #5219 Sedan survivor on the Internet

The Coupe for 2-4 passengers


Style 5227-C, 2-4 passenger, 2-door Coupe, 3810lbs, $1,320 [3000 built]
[illustrated are two survivors]

The Convertible Coupe


2-4 passenger, 2-door 5267 Convertible Coupe, $1,535 [425 built]

The Convertible Sedan


5-passenger, 4-door 5229 Convertible Sedan, $1,825 [75 built]


A beautiful survivor

Bare chassis [29 built]

Commercial chassis [874 built]

Total Series 52 [13750 built]

Grand total 1940 production [24130 built]

Easy ID and Principal features: Headlights integrated in front fenders, five vertical ports on each fender apron, three sets of chrome-ribbed hood side ports, three chrome strips on rocker panel (Series 50), two chrome strips on rocker panel (Series 52), no chrome belt-molding (Series 52), hood opening almost level with hood ports (Series 52), lower bodies (Series 52), curved rear windows on closed models (Series 52), new, long, narrow, rounded grille with "La Salle" script, thin, horizontal-mesh grille, new hood side louvers (thin horizontal ribbing), new front fender apron [cat-walk] grille composed of six vertical moldings each side of narrow radiator grille, new streamlined headlights with horizontal ridge, column-mounted gear-shift lever, one-piece, "alligator-jaw" hood, hinged at rear, Fisher, "Unisteel, Turret Top" roof, split-V windshield, streamlined, "bullet" tail-lights, independent "Knee-Action" front suspension, hydraulic brakes, optional, fender-mounted spare wheels, disc wheel covers. Article on '40 La Salles in SIA18, pp.30-35
___________________________________

Corrections: The following comments and corrections were received from Frank de Cou: "The 1940 CADILLAC LaSALLE DATA BOOK", published Sept 5, n1939 by General Motors Sales Corp shows on page 181 that the Standard Compression ratio as 6.25 to 1. Later in the "Principle Features" section of the Database there is reference to a "LaS" medallion in the center of the front bumper and a gold coloured "V8" symbol at the upper right side of the grille. Both of these are features of older LaSalles (1937 and 1938). The only ornamentation on the 1940 bumpers is a LaSalle script in black embossed into the rear bumper and the LaSalle script is the only thing on the grille.