1936 La Salle Series 36-50 (L-Head Straight Eight)

Bore : 3"

Stroke : 4 3/8"

Displacement : 248 cu.in.

Compression ratio : ???

Brake HP : 105 BHP @ 3600 rpm

Wheel bases : 120"

Total units built : 13,004

Price range : $1175-$1255

Introduced : ???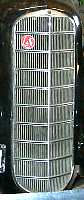 Styling features: L-R, hood air scoops and nameplate, grille, fender chevrons
Body styles
All Fisher bodies on 120" wheel base


Lovely surviving 2-4 passenger 2-door Stationary Coupes, $1175


5-passenger 2-door Club Sedan $1185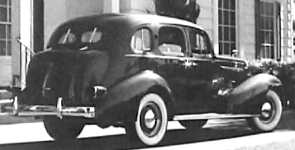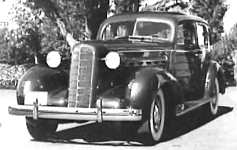 5-passenger 4-door Sedan $1225




2-4 passenger, 2-door Convertible Coupe $1255
Right: a period ad for this stylish model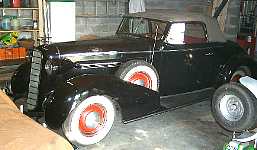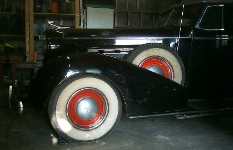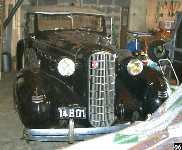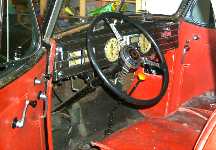 Above two rows: a fine, original survivor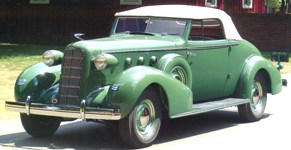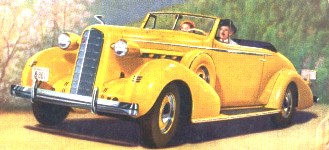 The artist's view (right) was cropped from a period promotional postcard; written below the car in blue ink (on the original card)
are the words: "570 miles today and we're not a bit tired. Our new LaSalle is marvelous [signed] C.L."
[ Document: Z. Taylor Vinson collection ]
Accessory groups :

Basic equipment group "X" $ 50

Accessory group "A" : [clock, RH sun visor, wheel trim rings] $ 35

Accessory group "B" : ["A"+ license frames and flexible steering wheel] $ 48

Accessory group "C" : ["A"+ metal tire covers] $ 60

Accessory group "D" : ["B"+ metal tire covers] $ 83

Extra for 6 wheels : $ 65

Principal features: [easy ID = New hood ports under long, horizontal, pod-shaped molding + long, narrow grille with nine slightly slimmer horizontal separations], "La Salle" script on hood port, two chrome ribs on each fender apron, , door hinges moved to front of doors ("A" pillars), Fisher, "Unisteel, Turret Top" roof, split-V windshield, pontoon fenders, cut off at the rear, streamlined "bullet" tail-lights, independent "Knee-Action" front suspension, Oldsmobile straight-eight engine, hydraulic brakes, new "peak-load" generator, new triple-range choke, streamlined, "teardrop" headlights mounted on each side of the radiator shell, unlimited color schemes, round, "LaS" emblem at top of grille, RH side, optional fender-mounted spare wheels, disc wheel covers, hand brake moved to LH side of driver, redesigned instrument board; tires = 7.00x16 Royal or Firestone 4-ply black walls (extra charge for 6-ply = $2.50 each; extra charge for whitewalls = $2.50 each). Other miscellaneous accessories: metal tires covers $17.50 each, electric clock $14.50, sun visor RH, $3.50, tire chains $8. Color and upholstery options listed in 1936 price list issued October 11, 1935.